Single Source Celebrates 50th Anniversary with a Gift Supporting Vocational Education and Training in Rhode Island.
Mike Pomeranz, President of Warwick-based Single Source Disaster Recovery Specialists, is pleased to announce the company's 50th Anniversary and has commemorated the milestone with a gift of a four-year scholarship to the Carpenter Apprenticeship Program at Roger Williams University. The funds for the scholarship, totaling $8,080, were presented to Roger Williams University Dean of University College, Gena Bianco at the company's 50th Anniversary Celebration Dec. 2 at the Crowne Plaza Hotel in Warwick. Dawne Pezzuco, Director of the Center for Workforce and Professional Development at University College | Roger Williams University was also on hand to accept the gift.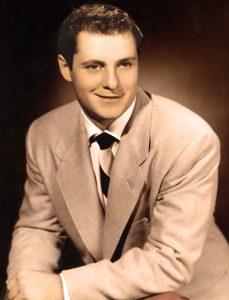 According to Pomeranz, the scholarship is a tribute to his grandfather, Sumner Pomeranz, who founded the family-owned and operated business in 1971. "We wanted to give something back to the industry in which our family has achieved such incredible growth and success over the past 50 years. "We chose to support Roger Williams University's Carpenter Apprenticeship Program because skilled carpenters are highly valued and in great demand within the disaster restoration industry. They are essential workers who provide high-quality repair and reconstruction of residential and commercial properties severely damaged or destroyed by water and or fire. To our customers, all our workers are greatly appreciated, but our skilled carpenters are thought of as heroes because they're the ones who complete the last phase of the restoration process and deliver the final product—a fully restored home or business that's often much better looking than it was before," Pomeranz added.
Most recently, Single Source has taken its complete reconstruction services in-house and now employs a full-time construction staff—work that previously went to subcontracting firms. In the family tradition, brother, Sean Pomeranz oversees Single Source's new construction division.
Founded initially as Smoke Clean of New England, the company began its run as a cleaning service that insurance companies hired to clean up property damage caused by water, fire, and smoke.
In 2012, a strategic business decision was made to change the company name to Single Source after market research revealed that Smoke Clean did not effectively communicate the wide range of specialized disaster restoration services the company has grown to provide. Services like mold remediation, asbestos abatement, full reconstruction, and biohazard cleanup, and property disinfection, to name but a few. A new tag line, "One Call Does It All," was rolled out at the same time to clarify the company's identity further and educate the marketplace to the one-stop-shop advantage of Single Source disaster restoration services.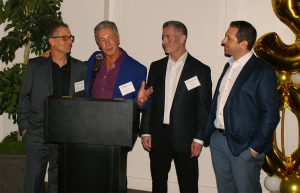 During its fifty years in business, Single Source ownership has spanned three generations of the Pomeranz family. It is now owned and operated by brothers Mike and Justin Pomeranz. The brothers purchased the company in 2018 when their father, Jack Pomeranz, retired. Jack bought the company from his father, Sumner, in 1981.
When reflecting on the company's 50-year history, both Mike and Justin feel hugely fortunate to take part in their family's legacy. It took hard work, ongoing investments in employee training, equipment, and implementing the latest advancements in restoration processes and techniques to grow Single Source into the major disaster restoration company that it is today. "Hopefully, keeping to that formula will allow us to continue to grow well into the future," Mike said.  "Being successful means not only evolving through education and technology to stay ahead of the competition but also taking the time to actively listen and work collaboratively with customers and other business partners to forge a trust that builds and strengthens these relationships," he continued.
"To put it simply, what customers and insurance companies want is a restoration company they can trust who does high-quality work and helps return damaged properties to their pre-loss conditions as quickly and cost-efficiently as possible", Justin explained.  "Our family has worked diligently over the years to make Single Source precisely that type of company."
The post Single Source Celebrates 50th with Gift to Roger Williams University appeared first on Single Source Disaster Recovery Specialists.