Warwick Commercial & Residential Specialty Cleaning
Single Source has been a leader in the cleaning industry for over five decades, so we make it a point to go above and beyond our competition by discovering and utilizing modern and effective cleaning techniques and procedures as they are developed. In addition to smoke, fire, and water damage services, we also offer the following specialty cleaning services:
To help control and eliminate the source of a virus or infection, Single Source provides cleaning and disinfecting services to schools, office buildings and some healthcare facilities .This involves cleaning high-touch and high-risk surfaces followed by sanitizing with a high-level, hospital grade disinfectant that has been approved for use by the Environmental Protection Agency (EPA). Click here to learn more.
Oriental & Area Rug Cleaning
Single Source provides expert cleaning in our Warwick facility for all types of handmade rugs, including wool, silk, braided, and needlepoint. Click here to learn more.
Post-Construction Cleaning
Cleaning up construction dust is not as easy as one would think. If not done properly, you may damage newly finished surfaces in your home by scratching surfaces. You could damage your personal contents as well. Single Source technicians use non-invasive cleaning methods that will ensure that your home or business will look like "new construction" when you move in.
Graffiti Removal/Vandalism
Single Source utilizes the latest technology such as dry-ice blasting and other non-invasive cleaning techniques to remove graffiti from brick, stone, vinyl siding and other surfaces on your property. Our Specialty Cleaning Services
How We Can Help You
Trauma/Crime Scene Cleanup
Our hazmat technicians take proper precautions when cleaning up after such instances to prevent contamination from bacteria and/or other harmful diseases. Any porous materials affected by bodily fluids are removed, cut-out, and properly disposed of. The air is cleaned and filtered and all hard surfaces are cleaned with an anti-bacterial.
Dry-Ice Blasting
Dry ice blasting is a form of abrasive blasting, where dry ice, the solid form of carbon dioxide, is accelerated in a pressurized air stream and directed at a surface in order to clean it. This technology can be used to clean or remove residue from an array of hard materials, including brick.
Odor Removal
Single Source has the capabilities of removing any odor that pervades your home, business, automobile, furniture, etc. We utilize numerous deodorization techniques and have a deodorization chamber at our facility.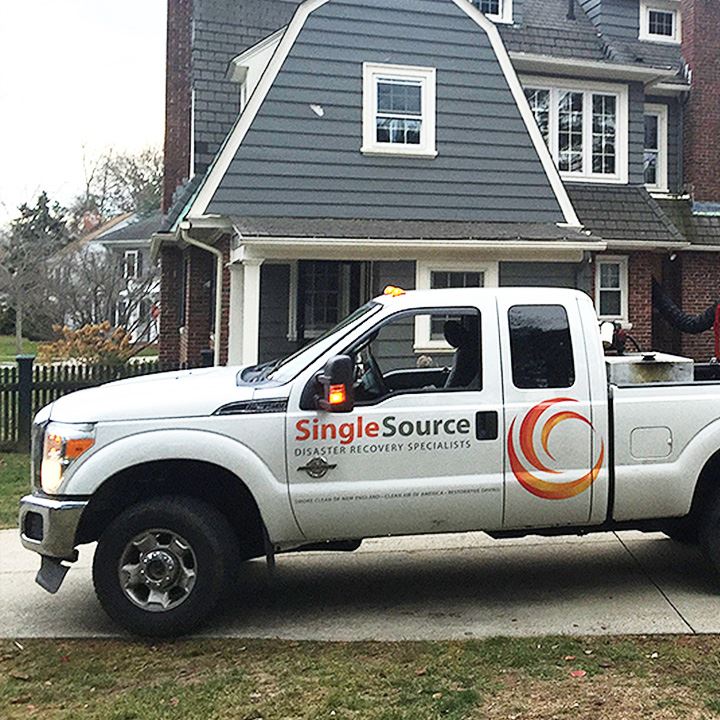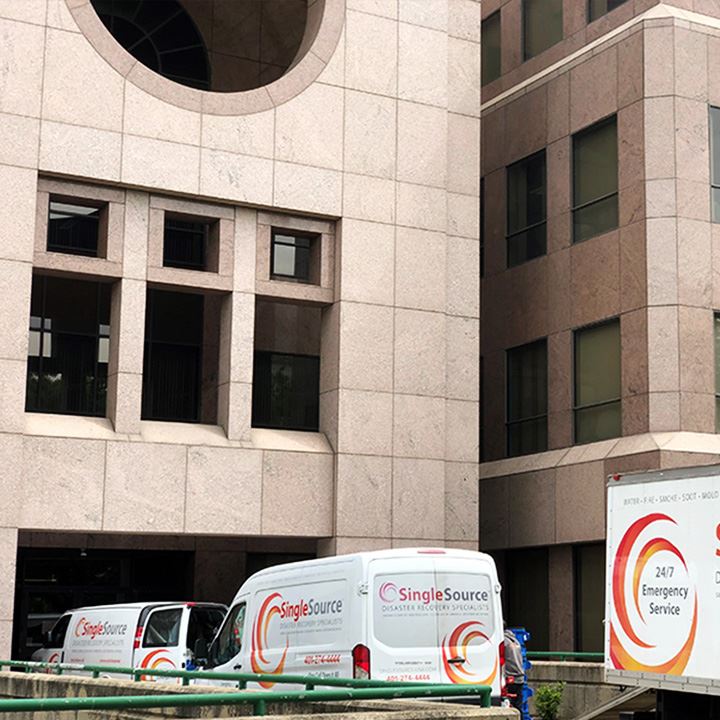 One Call Does It All
24/7 Emergency Response
Our property restoration team is available 24/7 and can provide you with a free assessment and estimate.
When you need expert disaster recovery assistance in Warwick and the surrounding areas, look no further than Single Source.