Warwick Water Damage Restoration
Water is an essential part of life, and without it, nothing could exist. But when water is present in too great a quantity, it can bring about serious consequences that can cause extensive damage to properties and homes. Floods are one of the most destructive forces on earth and can cause massive destruction to buildings, roads, bridges, and more. In addition to floods, water damage caused by burst pipes or sewer backups can be just as devastating if not addressed quickly.
The effects of excessive water can range from minor structural damage like warped floorboards or stained ceilings to major problems such as mold growth or foundation issues. Water seeping into walls and under floors may lead to rot which compromises the stability of a building over time while standing pools of water provide ideal conditions for bacteria growth including harmful fungi like black mold which puts residents at risk for allergies and respiratory illnesses. Additionally, moisture trapped inside walls provides food sources for pests like ants and cockroaches leading to infestations that require professional extermination services.
At Single Source Disaster Recovery Specialists, we understand the urgency of water damage and are here to help with fast, reliable service. Our experienced, fully certified, and bonded team can assess the extent of the damage and provide recommendations for repair and restoration. We use state-of-the-art equipment to thoroughly dry out wet areas and contain mold or mildew growth. With our 24/7 emergency response, you can rest assured that your property is in good hands.
---
Don't hesitate - call (855) 528-0304 or contact us online now for quick assistance from Warwick's trusted source for water damage restoration!
--- Our Water Damage Restoration Services
How We Can Help You
Drying Methods We Use
It's important to note that the worst thing a home or business owner could do is attempt to dry a water-damaged property on their own. Improper drying can lead to mold damage which could make matters much worse. So leave it to the professionals at Single Source.
Upon entering your home or business, our technicians will use professional moisture detection equipment to determine the extent of the damage. We will evaluate and document the source and incorporate a plan of action for the drying process which includes some or all of the following methodologies:
Water extraction: Our technicians use high grade, industrial-strength water extraction equipment to quickly and effectively remove standing pools of water from the affected area.
Structural drying: We use specialized drying techniques such as air movers and dehumidifiers to draw out excess moisture that's trapped inside walls or under floors.
Dehumidification: To create an optimal environment for drying, we set up dehumidifiers capable of removing large amounts of humidity in a short amount of time.
Thermal imaging moisture detection: Using infrared technology, we can detect hidden moisture pockets that would otherwise go unnoticed during visual inspections.
---
Don't wait, call (855) 528-0304 now for 24/7 emergency response from Warwick's leading water damage restoration experts! Contact us online today to get started.
---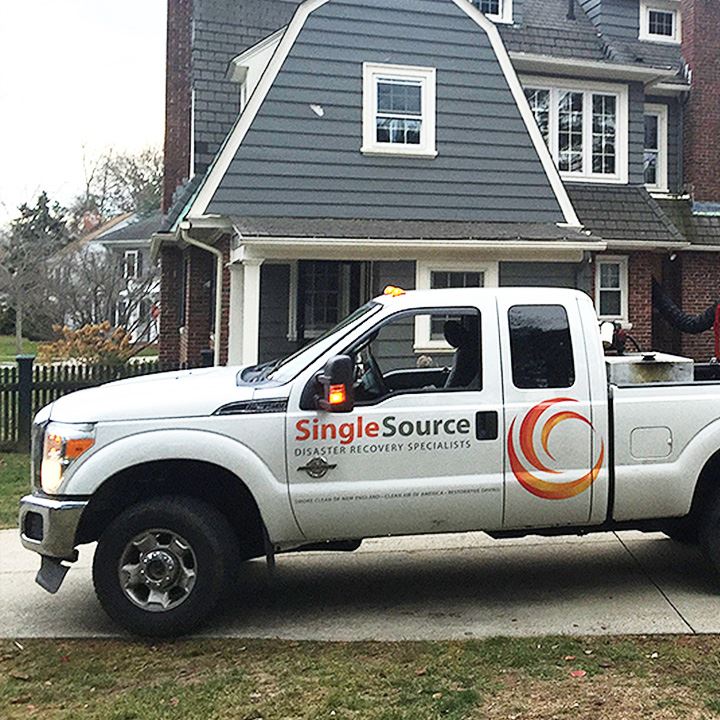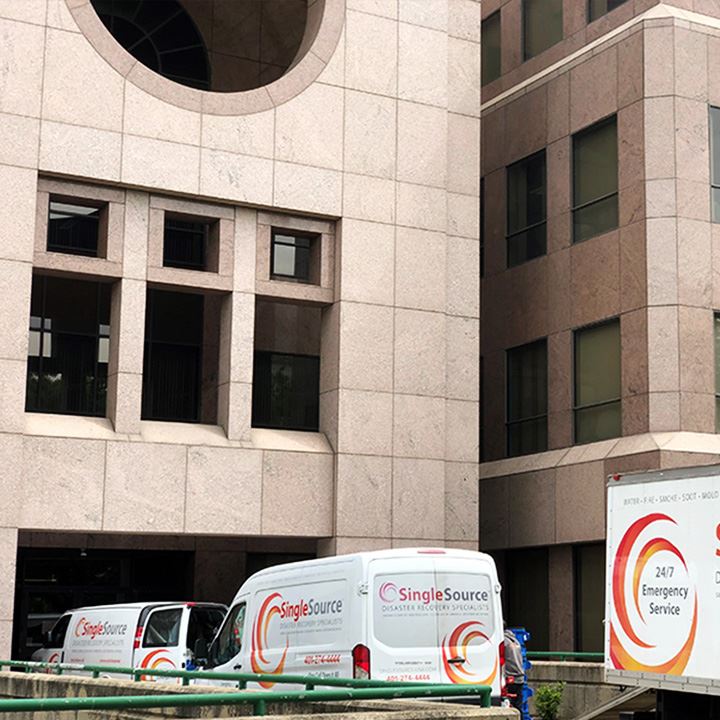 One Call Does It All
24/7 Emergency Response
Our property restoration team is available 24/7 and can provide you with a free assessment and estimate.
When you need expert disaster recovery assistance in Warwick and the surrounding areas, look no further than Single Source.