Dehumidification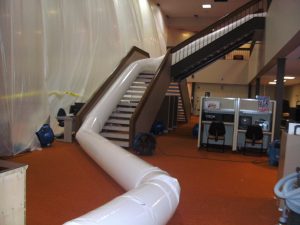 It's essential to contain water damage in a building by sealing off the afflicted area as quickly as possible to avoid outside air or other sources adding additional humidity to the situation.
In most cases, it's beneficial to add heat to the room to increase the evaporation of both humidity and water. This is especially true if the water damage occurred recently and the water has not had time to penetrate deep into walls, floors, and other parts of the building structure.
If the water has had time to penetrate deep into the building structure you need to use a larger dehumidification capacity to get quick results. In the image shown here, we used our mobile desiccant dehumidifier trailer to quickly dry out a large-scale water loss that occurred in a busy university's student library and resource center.
Refrigerant/LGR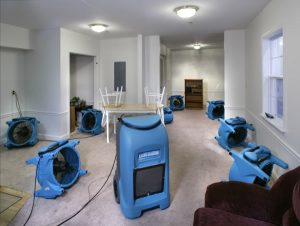 Refrigerant and low grain refrigerants (LGR) are the standard dehumidification units used in water damaged homes and/or basements to lower humidity levels. Refrigerants are the most effective dehumidifiers in warm and humid conditions.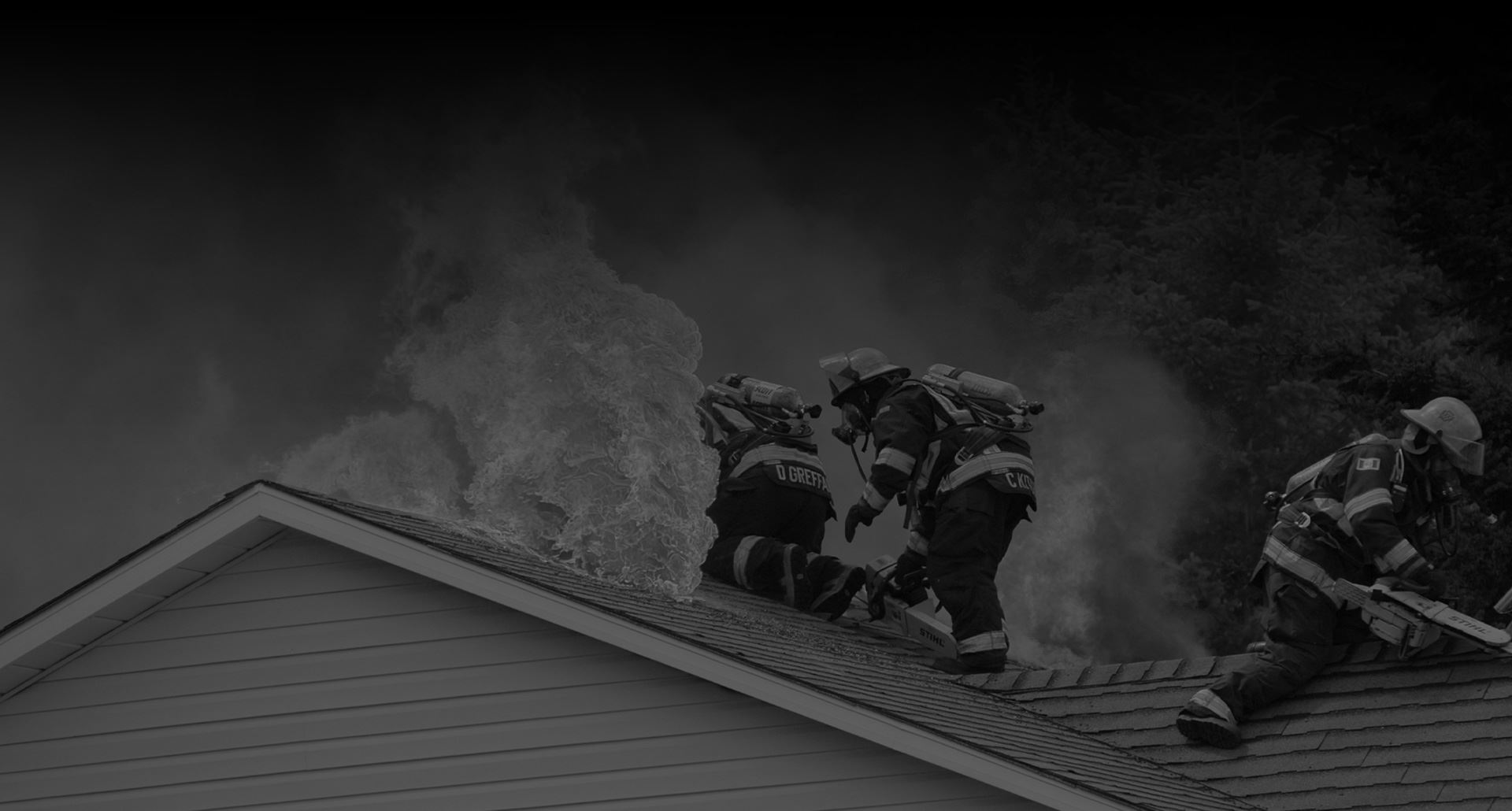 Why Choose Single Source Disaster Recovery Specialists?
What Makes Us Different
We Offer Emergency Services

Your Restoration Experts Since 1971

Fully Licensed, Bonded, and Insured

Cutting Edge Equipment and Leadership
Desiccant Drying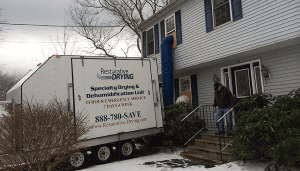 Single Source has a large variety of desiccant dehumidifiers fit for every job. Desiccants perform where other units in the industry cannot properly operate, such as in cold temperatures. Desiccants generally work to their maximum in large open areas and have capabilities of drying out structural materials such as wood, concrete, plaster, etc. much faster than traditional refrigerant dehumidifiers.
This can reduce drying costs and rebuild costs significantly. Examples of ideal locations for the use of these dehumidifiers are schools, multi-story homes or buildings and large commercial buildings. Single Source can accommodate residential, commercial and industrial buildings with a fleet of Desiccants ranging from 2000 – 15,000 cubic feet per minutes (cfm).
"5.0."

They clearly explained the process, did what they promised and were very reliable.

Vinnie C.

"Their turn-around time in all instances – from the initial contact to the final repair was exceptional."

Single Source immediately reached out to me to investigate the damage.

Suzy W.

"Nicest people, did exactly what they said they would when they said they would do it"

Really went above and beyond to make me happy with the end result, even though it meant more work for them.

Megan R.

"You can trust them and rely on them!"

They are reliable and very careful to safely pack up everything very well. I highly recommend them to all if you ever have a misfortune like mine.

Marilyn F.

"They handled the clean up and the painting and repairs!"

They responded quickly to my texts and picked up the phone to call every step of the way keeping me informed so I knew what to expect.

Heidi G.

"We would recommend Single Source to anyone and thank you to Carl for the smooth coordination."

We contacted multiple disaster companies to provide quotes, but Carl & Single Source were the most helpful and best price for the job.

Kelli D.

"My test came back with ZERO mold spores."

his review could be lengthy because of how many great things I can say about this company. They are exactly what any consumer would want in a company.

Corey C.

"He patiently and clearly explained the process, relieving us of worry"

They also worked with my insurance company to help me obtain the policy limits for mold remediation. Thanks. Well done.

Steven H.